The Bar-J is a full service Internet Marketing company dedicated to helping you maximize your online advertising program. We can handle all aspects of your online presence or any single component. We can create and host a custom built website of any size. We can also provide marketing services to make sure your site appears at or near the top of search result pages.
We can create customer artwork and logos, produce and stream video or audio components and even perform market research. We are a one stop shop. We have worked in a very wide variety of industries from Restaurants to Musicians to Farms and Ranches and even to Entertainers. We can work for you.
With over 25 years of IT experience we have proven that we can deliver a quality service at a fair price. We offer a website package that includes Custom Design of a five page web site, Hosting, Personal one on one suppport and updates for $400 per year. This price inludes everything you need to be up and running in no time.
Our web sites are designed as a complete package. The website can be highly integrated with Facebook, A custom built Facebook page is built from you website content. and a custom html email template styled to match your website is used to communicate with your visitors. The combination of theses tree pieces, as well as others, combine to promote your web site,
Custom Website - Custom built to your specification.
Custom HTML Email - Matches your website and promotes your site and your Facebook page.
Custom Facebook Page - Styled to match your website with links directly into your site.
Web Site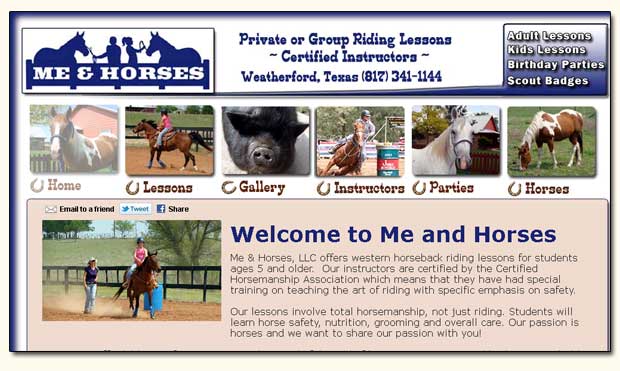 Click to Enlarge
Email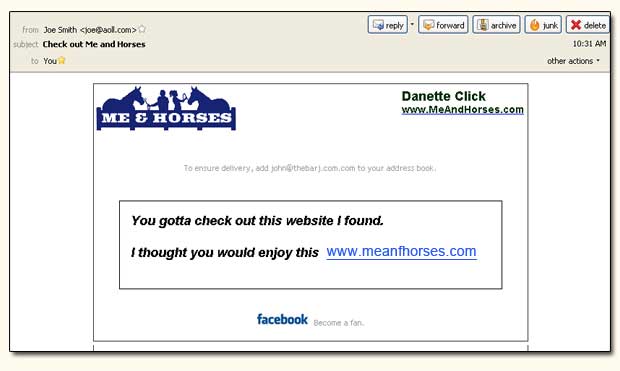 Click to Enlarge
Facebook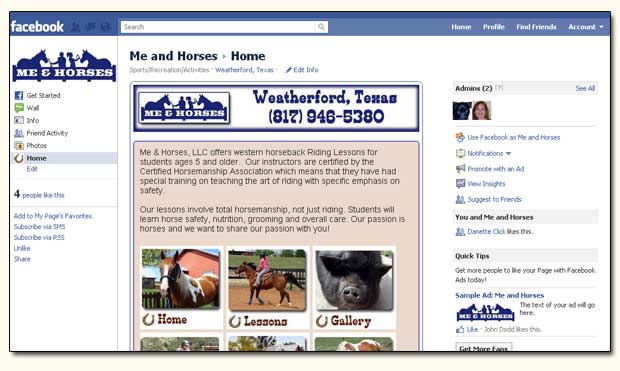 Click to Enlarge
We have also discovered that keeping our own web site updated with the latest technology is just to difficult when our time is better spent supporting our customers. So we have removed all other pages from our site and invite you to check out our latest client sites so see examples of our work.
The following is a partial list of work I have done over the years. I've included old and new sites that include a variety of styles and capabilities. With many of these sites I have also created a Facebook page and tightly integrated them. This is one of many technigues used to get your site noticed. Click the links below and see for yourself what we can offer to you.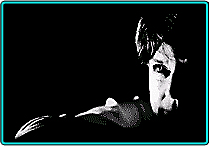 By combining the popularity of Facebook®, the utility of Google, the exposure of your own email and other popular networking services like YouTube; or Twitter;, your webiste will get maimum exposure.
Web Site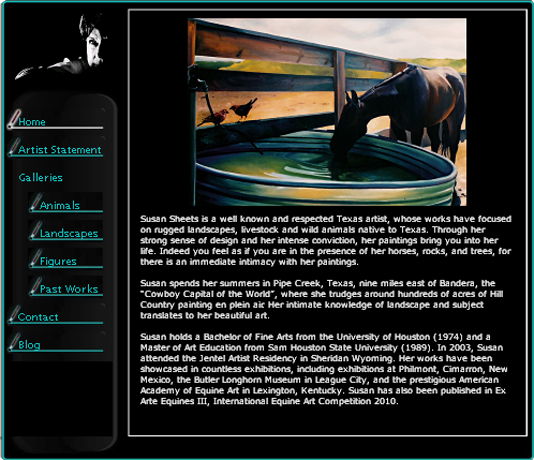 Click to Enlarge
Email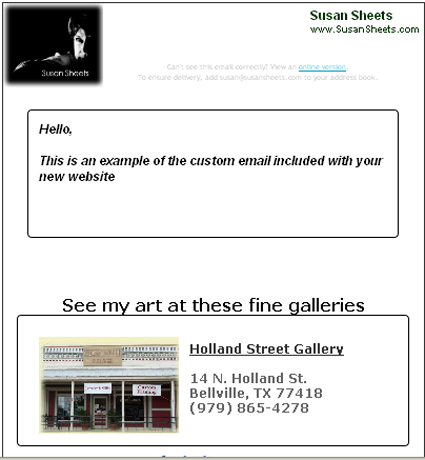 Click to Enlarge
Facebook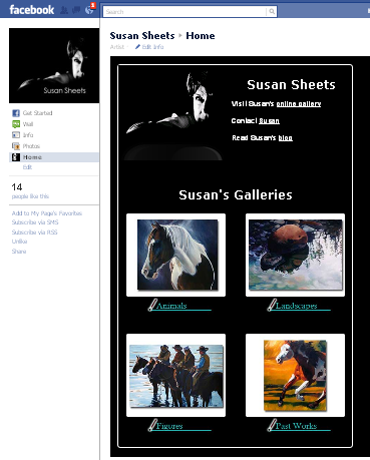 Click to Enlarge